Balochistan and Iran
So, Pakistan wants to make Balochistan a foreign-inspired issue.
First Paki diplomats says that Iran is providing Baloch with weapons and logistics.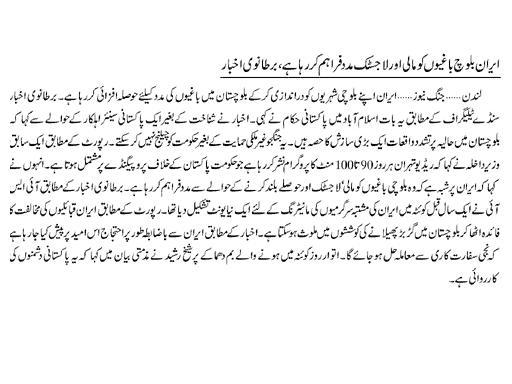 Then the foreign ministrydenies it.



Hopefully, Iran has got the message Pakistan wanted to send. The message, to me, sounds like; Get involved. These Baloch are as bad for you, too.

Saying Iran is helping baloch to fight is like saying India is helping Kashmiris to fight. Can this ever be true? Don't they actually know that we will be fighting Iran, too?

This shows that the Paki guys have no clue when it comes to Baloch affairs. Don't they know that Baloch Vs Gajar thing has been going on for centuries, not like Baloch vs Punjab which is only a few decades old. Baloch have been fighting these persians since the times of Nausherwan. and now, Iran will help Baloch?

Nah, Iran would be most interested in joining Pakistan to kill Baloch from both sides of the border.

This Balochistan - Iran connection is clearly from a coloured page of Paki fantasies.

Posted by Gedroshian at 8:53 AM EST
Updated: Monday, 24 January 2005 1:38 PM EST